Home | Seminar |
HKCMA Technical Seminar 2019
HKCMA Webinar : Introduction to Crypto, NFT, and Digital RMB
Seminar Speakers Presentation Materials
Topic: Introduction to Crypto, NFT, and Digital RMB
Date and Time: 12 April 2022 from 14:00 to 17:00
Duration: 3 hours
Venue: The event will be conducted in the form of webinar via Microsoft Teams
Language: Cantonese supplemented by English
Speaker:  Mr Terran Cheung, IT Manager of Green Island Cement Company Limited
Fee: Free of Charge

Introduction:
Since the launch of the bitcoin network in 2009, cryptocurrencies started getting attention in the technical and financial sectors, and eventually being aware by the public over the last decade. Blockchain, the core technology behind bitcoin, is being adopted outside the bitcoin network. However, the price volatility of bitcoin and the mysterious mining process makes it look unreal. The technical details behind bitcoin are also incomprehensible by the mass of people.
This 3-hour presentation provides a deep dive into the internals of bitcoin to show exactly how it works - no background knowledge is required. Two related topics NFT and e-CNY (Digital RMB) are also presented to provide a better view of the digital currency arena today.

Scope:
• Currencies
• Cryptography
• History of bitcoin
• Operation of bitcoin, blockchain, and mining
• Use cases and adoption of cryptocurrencies
• Environmental impact of cryptocurrencies
• Non-Fungible Token (NFT) and NFT marketplaces
• The development of Digital RMB (DCEP)
• The future of digital currencies
Thematic Objectives:
• Cryptography - Introduce the basic concepts of cryptography as a foundation to understand cryptocurrencies
• Cryptocurrencies - Demystify how cryptocurrencies and blockchain work
• NFT and DCEP - Explain what NFT and Digital RMB are and how they are different from cryptocurrencies

Registration: Deadline: 8/4/2022
• Please register online via the link below:
• www.hkcma.asia/event/register/en/
• The webinar is by invitation only.
Successful applicants will be informed by a confirmation email with a Microsoft Teams Link, transfer or sharing of the registration is prohibited
Latest Events
Visit the O • PARK 2 Low Carbon Construction Exhibition Hall

Thursday, Jan 12, 2023

O • PARK 2 is located at Sha Ling in North District, Hong Kong. The project was constructed by AJA Joint Venture which was formed by Alchmex Construction (International) Limited (Alchmex), a wholly ...

read more

Construction Innovation Expo 2019

Monday, Dec 30, 2019

Running from 17 to 20 December, the four-day CIExpo attracted over 23,800 visitors and gathered a total of 228 renowned companies and organisations from 15 countries and regions to participate in the ...

read more

Technical Seminar 2019

Thursday, Mar 21, 2019

HKCMA which comprises member companies engaged in diverse core building products including cement, aggregate, asphalt, ready-mixed concrete, natural sand, precast concrete and rebar, is organizing HKC...

read more
Become a Member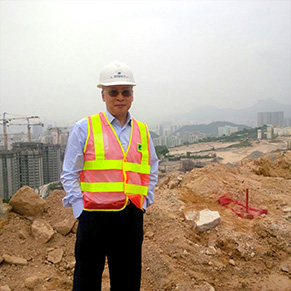 Join Now for instant access to members-only resources and training workshop to help your company/organization stay current and ensure your professional success. Start enjoying the many valuable benefits offered to HKCMA Members.