As Supporting Organization
MaSTEC 2021 - Innovative Materials Science and Technology in the Greater Bay Area Construction
MaSTEC is a classic event hosted by the HKIE Materials Division, but as distinct from previous conferences, MaSTEC 2021 aims to provide a platform for engineers, researchers, business leaders, industry experts and government officials working or planning to work in the Greater Bay Area, to promulgate their latest innovations or pioneering applications of construction related materials, share information and experiences, and explore collaboration opportunities.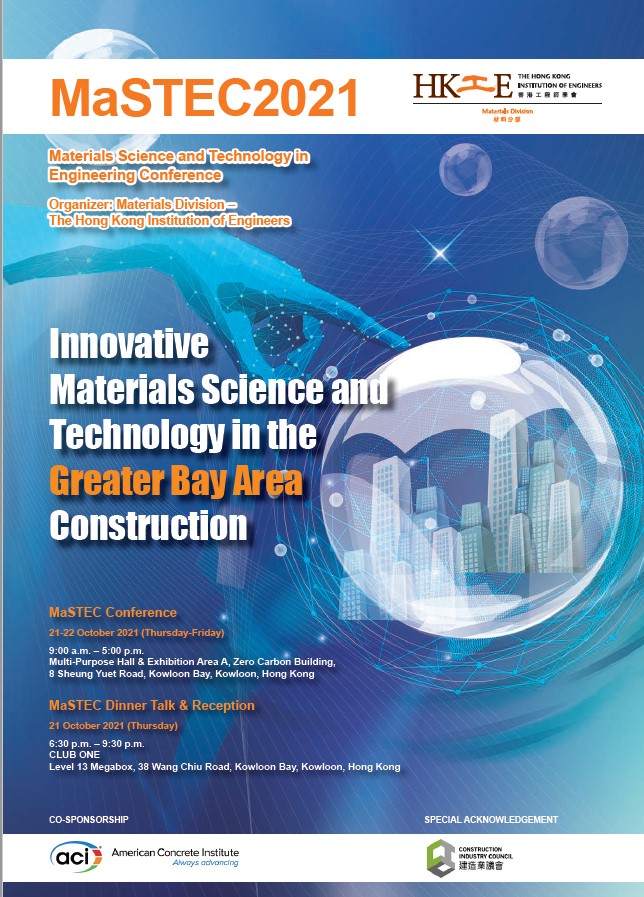 MaSTEC 2021 will include plenary keynote lectures and topics that cover all kinds of construction related materials such as: · Materials science such as materials genome and alkali-aggregate reaction · Steel and other metallic materials such as coupler · Cement-based materials such as 3D printing materials and their additives like fiber and admixtures · Glass, ceramic and other nonmetallic materials · Coating materials such as paints · Functional materials having construction related applications but not listed above · Materials testing, quality control and big data in manufacturing or construction applications
Latest Events
Construction Innovation Expo 2019

Monday, Dec 30, 2019

Running from 17 to 20 December, the four-day CIExpo attracted over 23,800 visitors and gathered a total of 228 renowned companies and organisations from 15 countries and regions to participate in the ...

read more

Technical Seminar 2019

Thursday, Mar 21, 2019

HKCMA which comprises member companies engaged in diverse core building products including cement, aggregate, asphalt, ready-mixed concrete, natural sand, precast concrete and rebar, is organizing HKC...

read more

HKCMA Inaugural Luncheon

Friday, Aug 29, 2014

The inaugural luncheon of Hong Kong Construction Materials Association was held on 29 August, 2014, at the new office of HKCMA in Kwun Tong. Thank you to all attendants for sparing time for HKCMA ...

read more
Become a Member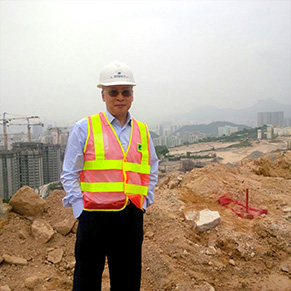 Join Now for instant access to members-only resources and training workshop to help your company/organization stay current and ensure your professional success. Start enjoying the many valuable benefits offered to HKCMA Members.