Home | Seminar |
HKCMA Technical Seminar 2019
Webinar on Competition Law with Industry focus on Construction Materials and Related Sectors
Rundown
Time

Rundown

15:00

Overview

Ambrose Linn

15:05

Competition Enforcement Actions

Jade Tang

15:15

Prohibited Conducts

Kenneth Lee

15:25

Price-Fixing

Kenneth Lee

15:35

Information Exchange

Kenneth Lee

15:45

Predatory Pricing

Kenneth Lee

15:55

Margin Squeeze

Kenneth Lee

16:10

Hypothetical scenarios

William Tse

16:20

Q&A
Seminar Speakers Presentation Materials
Presentation Slides

View
HKCMA has engaged Hugill & Ip - an independent law firm legal with renowned standing - to conduct a webinar primarily on topics of current developments of Competition Ordinances and related regulations in Hong Kong. This webinar primarily focuses on topics related to recent impacts of the Competition Ordinance and associated regulations in Hong Kong. Unlike similar seminars and knowledge sharing sessions, this event specifically spotlights the construction materials industry and related sectors, by discussing real life experiences and case studies.
In the webinar, our Speakers first cover the Hong Kong Competition Law enforcement regime and explain the First Conduct Rule and Second Conduct Rule. They then explore the 6 enforcement actions carried out by the Hong Kong Competition Commission since the enactment of the Competition Ordinance in 2015. Through the case studies, participants gain an understanding of what conducts would likely be considered as breaches of the relevant Conduct Rule. Our Speakers explain some essential and common types of prohibited conducts which would be of interest to the participants and elaborate with some cases sharing.
Lastly, a few hypothetical scenarios are explored, tackling questions participants may have in a practical easy to understand way. Many participants already submitted highlights and questions before the event, which have been incorporated in the webinar.
Video of the webinar: youtu.be/WnAGY789aeA
Latest Events
Construction Innovation Expo 2019

Monday, Dec 30, 2019

Running from 17 to 20 December, the four-day CIExpo attracted over 23,800 visitors and gathered a total of 228 renowned companies and organisations from 15 countries and regions to participate in the ...

read more

Technical Seminar 2019

Thursday, Mar 21, 2019

HKCMA which comprises member companies engaged in diverse core building products including cement, aggregate, asphalt, ready-mixed concrete, natural sand, precast concrete and rebar, is organizing HKC...

read more

HKCMA Inaugural Luncheon

Friday, Aug 29, 2014

The inaugural luncheon of Hong Kong Construction Materials Association was held on 29 August, 2014, at the new office of HKCMA in Kwun Tong. Thank you to all attendants for sparing time for HKCMA ...

read more
Become a Member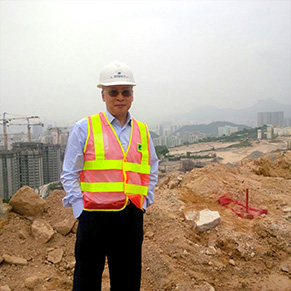 Join Now for instant access to members-only resources and training workshop to help your company/organization stay current and ensure your professional success. Start enjoying the many valuable benefits offered to HKCMA Members.