Home | Seminar |
HKCMA Technical Seminar 2019
Webinar : CIC Sustainable Finance Certification Scheme
Rundown
Time

Rundown

5 mins

Registration

--

3 mins

Welcome Speech

HKCMA

2 mins

Opening and highlight video of the Scheme Launch Ceremony

Cundall

15 mins

Introduction of CIC Sustainable Finance Certification Scheme

CIC

15 mins

1. Impacts and opportunities of climate risks on the construction industry

Cundall

2. Application Details of CIC SFCS

Cundall

15 mins

Highlights of successful pilot projects

Gammon

15 mins

Highlights of successful pilot projects

Paul Y

15 mins

Q & A

Cundall
Seminar Speakers Presentation Materials
Presentation Slides

View
The webinar will cover:
• Impacts and opportunities of climate risks on the construction industry

• Overview of CIC Sustainable Finance Certification Scheme (SFCS)

• Highlights of successful pilot projects

FULL VERSION OF THE WEBINAR: youtu.be/Ec8lPr8XS6c
Latest Events
Visit the O • PARK 2 Low Carbon Construction Exhibition Hall

Thursday, Jan 12, 2023

O • PARK 2 is located at Sha Ling in North District, Hong Kong. The project was constructed by AJA Joint Venture which was formed by Alchmex Construction (International) Limited (Alchmex), a wholly ...

read more

Construction Innovation Expo 2019

Monday, Dec 30, 2019

Running from 17 to 20 December, the four-day CIExpo attracted over 23,800 visitors and gathered a total of 228 renowned companies and organisations from 15 countries and regions to participate in the ...

read more

Technical Seminar 2019

Thursday, Mar 21, 2019

HKCMA which comprises member companies engaged in diverse core building products including cement, aggregate, asphalt, ready-mixed concrete, natural sand, precast concrete and rebar, is organizing HKC...

read more
Become a Member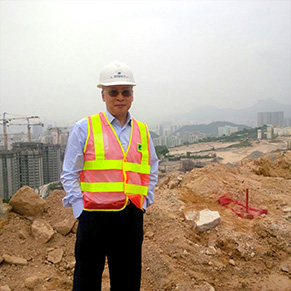 Join Now for instant access to members-only resources and training workshop to help your company/organization stay current and ensure your professional success. Start enjoying the many valuable benefits offered to HKCMA Members.